Simulating wealth inequality
Economic inequality is rising in the US. A viral video from several years ago made this abundantly clear: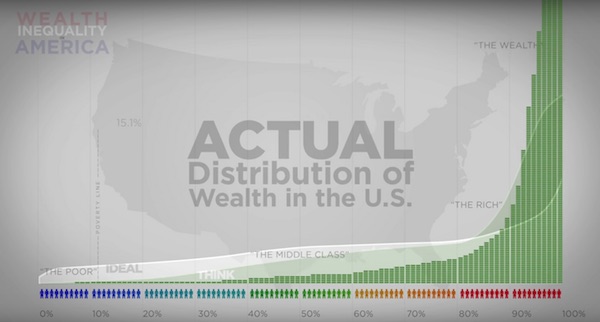 The gap between desire, expectation and reality is truly shocking, and inspired me to learn more. In particular, whether or not inequality is actually a big problem, and then to better understand issues that the video above did not address:
How did the US become so economically unequal?
How can this inequality be reduced?
My answers come in the form of simple simulations. For example, the following simulation has two agents with different salaries, but the same spending habits. You can play with it yourself!
In the first part of this post, I try to provide some background on economic inequality: how to measure it, various forms of it, and whether or not it's a problem. In the last part, I try to explain how we got to the status quo, and how inequality can potentially be reduced. Rather than just making claims, I use simulations like the one above to defend my claims. This way, you can see more clearly where I'm coming from, and if you disagree, you can make your own simulation with better assumptions.
Continued →