Debaters: friendly disagreement
We have a choice. We have two options as human beings. We have a choice between conversation and violence. That's it.

– Sam Harris
As technological progress plows forward, human nature is unchanged. We each look at the world through our own lens. In a previous post, I found that translating a query between English and Russian greatly determines search results. In the same way that language matters, so do religious views, culture, political leanings, and much more. Here's a recent example highlighting a news source-based lens on the same topic (Nancy Pelosi and Russia):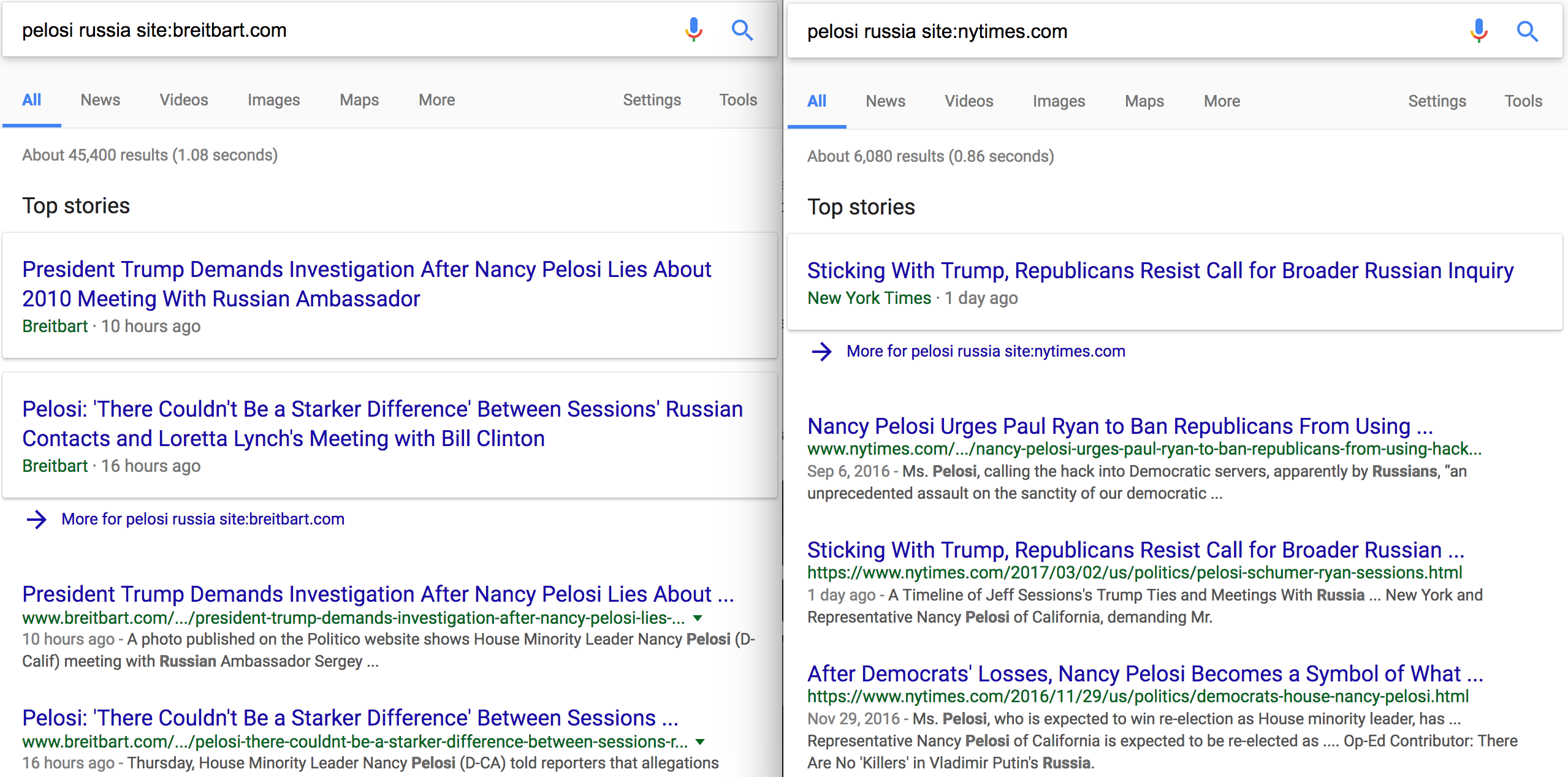 Humanity has always been divided, and in hindsight, the unifying promise of the internet was a techno-utopian dream. By shrinking the world into a "global village" (famously coined by communication theorist Marshall McLuhan) we have balkanized into increasingly specialized sub-cultures and increased cross-cultural conflicts. More recently, personalized search results, curated social network feeds only serve to deepen the divide.
Debaters is a new side project which aims to bring you and someone with an opposing view into a private, friendly, anonymous conversation. It's still in development, but I want to share it with you both as a milestone and to get early feedback.
Continued →